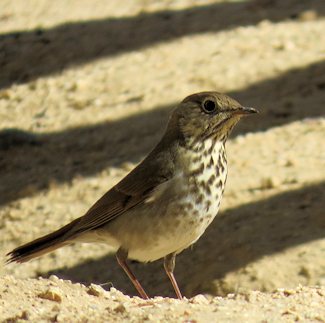 Oct 5
We deaded down to the Mohave Desert in the morning, stopping at Buterbredt Springs. Not much happening there, but we did add Great Horned Owl and saw Hammond's Flycatcher, a vagrant Tennessee Warbler. and a Hermit Thrush.Lunch at the California City Park produced a lot of good birds: Snow & White-fronted Geese, Wilson's Snipe, and great views of Golden-crowned Sparrows.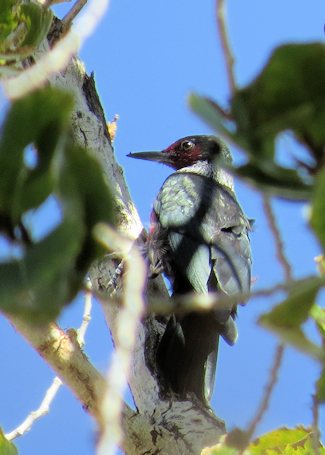 At the Silver Saddle Resort we had a great time with woodpeckers. Among the dozens of Northern Flickers we added both Red-naped and Red-breasted Sapsuckers and a Lewis's Woodpecker. We spent the night in Banning, in view of our next day's destination, the San Jacinto Mountains.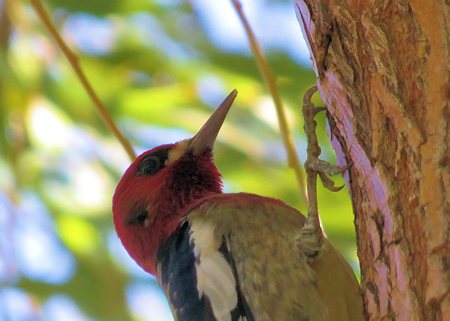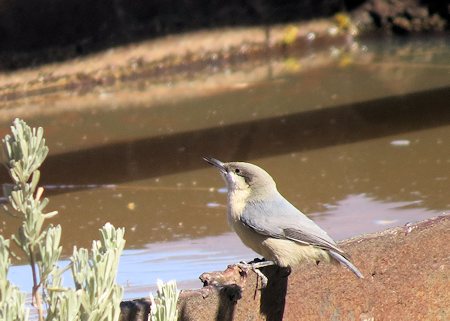 Oct 6
In the Garner Valley we searched in vain for the Pinjon Jays, but did score with Lawrence's Goldfinch. At a watering trough next to the Ramona trailhead, we watched as Pygmy and White-breasted Nuthatches, Lesser Goldfinches, Mountain Chickadees, and Western Bluebirds came in to drink. That afternoon we drove down through Palm Springs to the Salton Sea sink, and started added shorebirds, gulls, and more terns to our growing bird list. At the end of Poe Road we spotted our first Blue-footed Booby of the trip! In Brawley we ticked off Common Ground-Dove, Inca Dove, and a handsome male Costa's Hummingbird.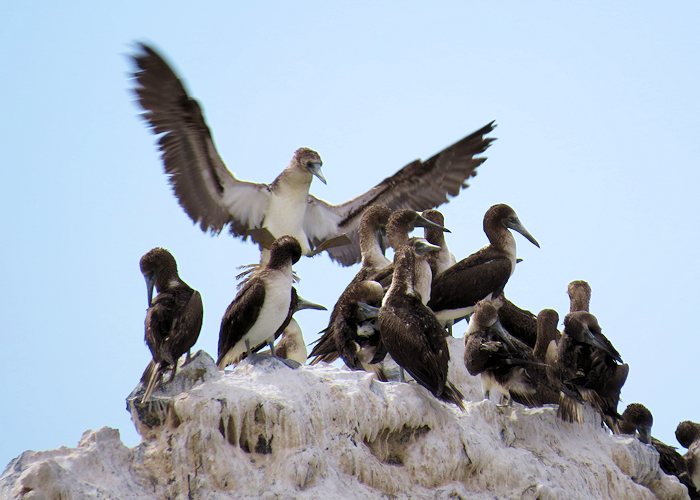 Oct 7
Today we toured the birding mecca that is the Imperial Valley. We tracked down 24 Blue-footed Boobies and Obsidian Butte, watched several Yellow-footed Gulls, sleuthed 3 Neotropic Cormorants among the hundreds of Double-crested, visited the old mud pots, and ended the day with a beautiful Vermilioin Flycatcher.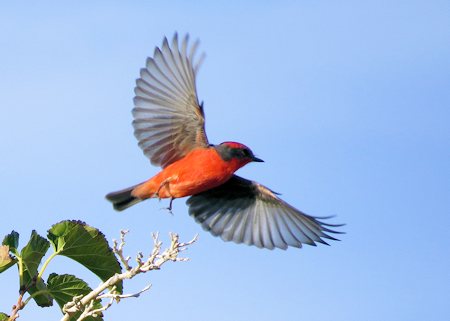 Oct 8
Up in the Laguna Mountains only one of our group had a good look at Tricolored Blackbird. Fortunately we all got excellent looks at California Quail, California Thrasher, and a pair of Harris's Hawks.
Down in the Tijuana Valley south of San Diego we scored with two Northern Waterthrushes at Dairy Mart Ponds. The sod farms weren't very productive, but the ever-present White-tailed Kites put in an appearance. In Imperial Beach we saw two of the resident Yellow-crowned Night Herons, and up at the Bird and Butterfly Gardens we got diagnostic looks at a female Allen's Hummingbird.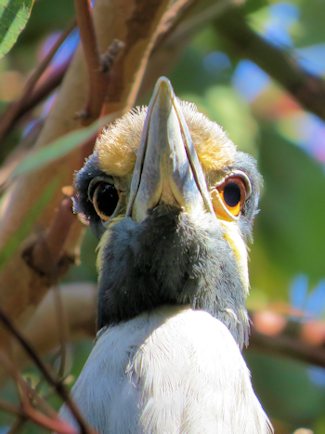 At the mouth of the San Diego River we added Royal Tern and several shorebirds, but somehow missed Snowy Plover. Still, the spectacle of so many terns, gulls, and shorebirds was impressive!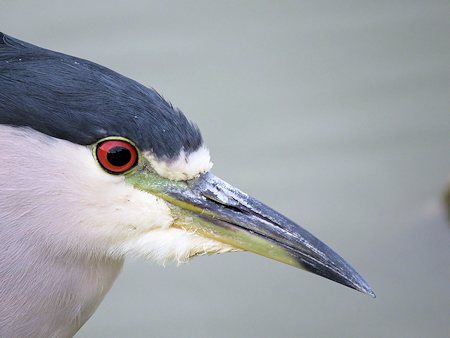 Oct 9
We started out our final full day of birding at Lindo Lakes County Park in search of Tricolored Blackbird. It wasn't to be, and the blackbirds remained elusive. We did, however, get awesome looks and photos of Black-crowned Night Herons and Cinnamon Teal!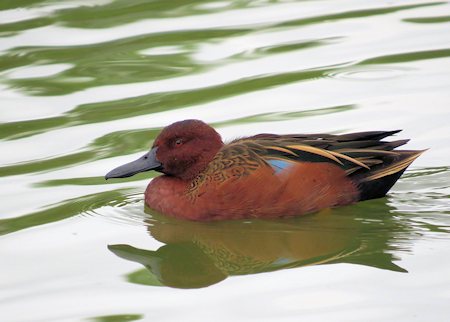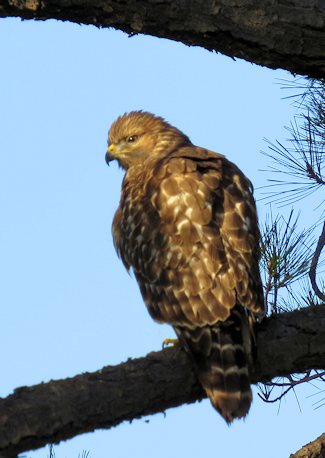 Oct 10
We tried Whittier Narrows Park for a last attempt at Tricolored Blackbird (in vain). But plenty of beautiful birds to make up for it! An immature Red-shouldered Hawk posed repeatedly for the camera enthusiasts. Vaux's Swifts swirled around us by the dozens and a flock of Cedar Waxwings posed in the top of the trees. We hit a warbler flock that included Townsend's, Hermit, Yellow, Orange-crowned, and Yellow-rumped. And our prize for the morning was a Tropical Kingbird. That afternoon I said goodbye to my new friends from AviFauna, and we all headed home.